APPRENTICESHIP AT WFL
The first step into your future
WFL is the global market leader in the field of complete machining solutions and focuses exclusively on the production of multifunctional turning-boring-milling centres. It is very important to us to pass on our know-how to the next generation. Therefore, we want to make sure to support you in the most competent way from the very start of your professional career. As your talents and enthusiasm are of significant value for our company, we offer you the following:
Exciting everyday life. Every day brings new tasks and challenges.
Strong team. Exciting team building events such as the apprentice camp.
Performance-based payment. Special achievements during training and at vocational school are rewarded.
Additional training opportunities. We offer additional training because we want to support your personal and professional development.
"At WFL you always get support and there are interesting opportunities for further training."
Sophie
Apprentice, Logistics Operations
"I really appreciate the work environment and team spirit. Everybody is very cooperative. At WFL, work colleagues become friends."
Adrian
Final-Assembly (former apprentice)
"WFL offers very good training and great opportunities for further professional and personal development."
Jakob
Apprentice, Mechanical Engineering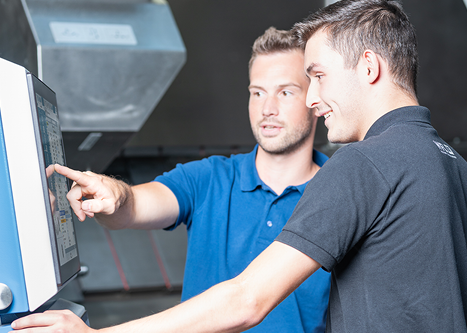 "Working at WFL never gets boring and it is always challenging for technology enthusiasts."
Roland
Supervisor, Assembly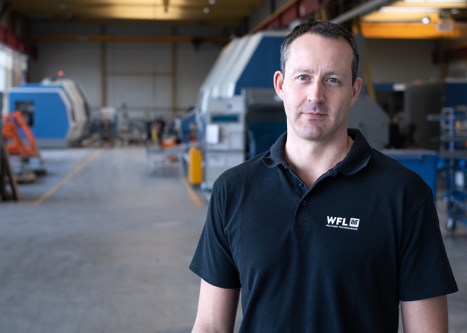 "It is always exciting to see how our apprentices mature into highly qualified professionals. As the Head of Training, I am proud to be able to accompany them on this journey."
Andreas
Head of Training, Production
"Our apprentices are the specialists of tomorrow."
Alexander
Head of Training, Logistics Operations
Apprenticeship - A Good Decision
WFL offers many different exciting technical and commercial apprenticeships. Our experienced trainers support you from day one and fully integrate you into our team. You can develop your personal talents while gaining insight into different departments. Many of our apprentices stay with WFL after completing their apprenticeship and start an exciting career.
Mechatronics engineers are occupied with mechanical and electrical engineering, electronics and information technologies and work on interdisciplinary topics and problems. This serves to develop new technologies, machines, plants and processes as well as automation, control and regulation systems. After completing your apprenticeship, we offer you the opportunity to carry out the assembly or commissioning of our machines for customers in Austria and abroad.
Duration: 3 ½ years
Mechanical engineers get to know all the mechanical components of our machines and acquire a wide range of knowledge concerning pneumatic and hydraulic systems. They not only support complex assemblies but are directly occupied with the final assembly of turning‑boring‑milling centres. After completing your apprenticeship, we offer you the opportunity to carry out the assembly of our machine for customers in Austria and abroad.
Duration: 3 ½ years
At WFL you are not just trained to be a machining technician. You will become a technologist. After completing your apprenticeship, we offer you the opportunity to travel the world and integrate our machines in our customers' productions on-site. We are going to show you how to work out the ideal machining technologies for customer workpieces as well as how to test and select tools or clamping devices. Moreover, you are going to test the manufacturing technology directly on the customers' machines. With your fascination for machine tools, you can take our technologies out into the world.
Dauer: 3 ½ Jahre
Electrical engineers are trained for set up, commissioning, maintenance, repair and troubleshooting of automation and process control systems. After completing your apprenticeship, we offer you the opportunity to carry out the electrical installation, commissioning and testing of our machines in Austria and abroad.
Duration: 3 ½ years
Clerks for in-house logistics services work in System Logistics (warehouse), Outbound Logistics (shipping of goods) and Inbound Logistics (incoming goods). They take on different tasks in the distribution office and accept or compile deliveries. Various controls (quantity, inventory, visual inspection, accompanying documents, etc.), professional storage or issuance of forms and documents as well as recording of goods movements via SAP or scanner are also part of everyday work.
You will learn all you need to know about these tasks during your apprenticeship. We do not only offer practical training in different departments, but also excellent education at the vocational school in Ried im Innkreis (Upper Austria).
Duration: 3 years
Apprentices taking the stage

Canteen with Meal Allowance. Choose your favourite daily menu from a variety of salads, soups, main courses and desserts and save money with WFL's meal allowance.

Fruits. "An apple a day keeps the doctor away". To promote the health of our employees, we provide you with vitamins every week.

Education and Training. We offer numerous opportunities for training and further education to improve your professional and social skills. We also support you in preparing for the final apprenticeship exam.

Insights. During your apprenticeship, you can gain insight into other departments and thus a better understanding of complex production processes.

Teambuilding. A good team masters any challenge. Therefore, exciting activities, such as an apprentice camp, await you during your apprenticeship.

Parents' Day. It is important to us that your parents are taking part in your apprenticeship at WFL and we want to inform them about your progress.

Bonuses. Special achievements during training and at vocational school are rewarded.

Parking. Free parking spaces and a lockable bicycle storage are available.

Public Transport. Our headquarter in Linz, the training workshops and the vocational schools (Linz, Ried in Innkreis, Gmunden) are easily accessible by public transport (tram or bus).

Youth Counselling. Should you face any professional or private issues, you can always contact your supervisor, training manager or the HR department as well as the Jugendvertrauensrat (JVR). The latter represents the interests of apprentices and young employees in the company.

Workplace Health Promotion. We strive to strengthen the health of our employees and promote their well-being by providing a wide range of health measures, including a company physician.

Corporate Benefits. Our employees and apprentices enjoy numerous benefits and offers such as reduced supplementary health insurance or an occupational pension scheme from their very first day at work.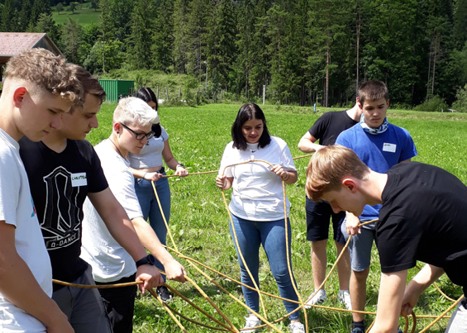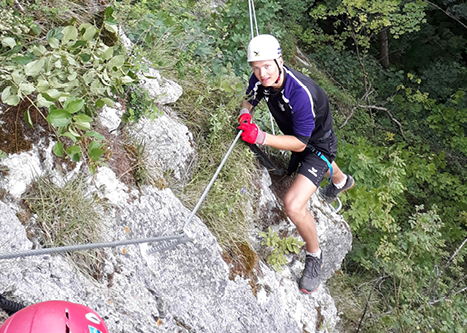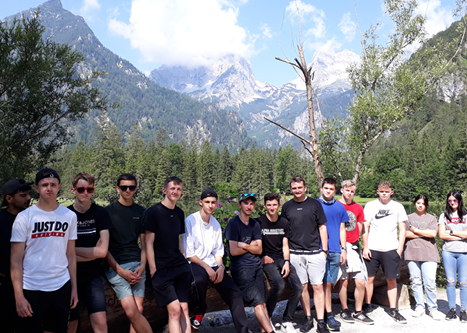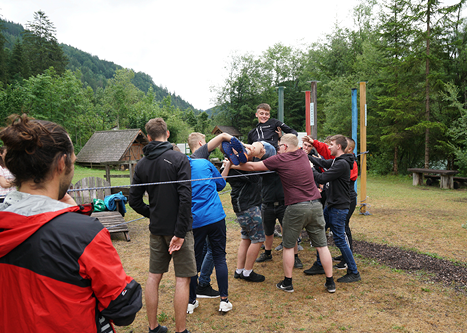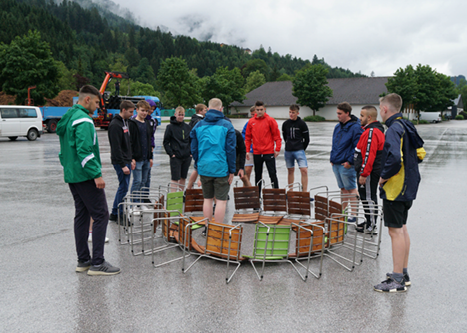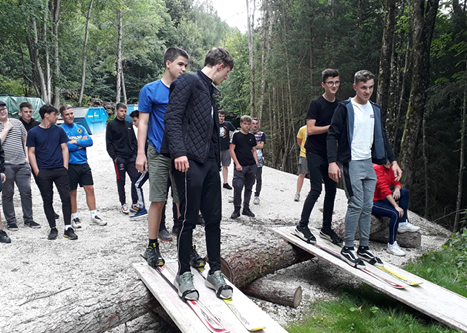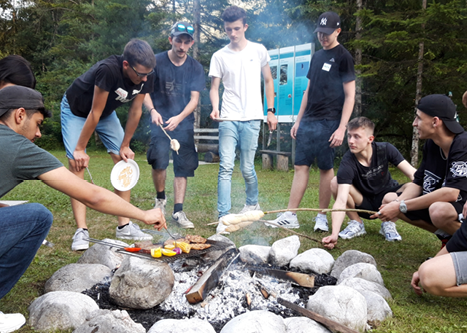 An exemplary training company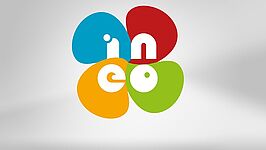 Our apprentices are trained by experts using state-of-the-art technology. They make sure that you are well prepared for the upcoming challenges in your professional life at WFL. Every year since 2019, WFL has received the i n e o award given by the Austrian Economic Chambers to exemplary training companies.
You would like to show us your skills? Use the PLAYMIT-CERTIFICATE Basic to prepare for your knowledge test. Enclose the completed certificate with your application and show us your commitment and strengths.