WFL cycles
The right cycle for every machining job
Standard cycles
Turning, drilling and milling
The technology cycles from WFL simplify programming considerably and are a direct route to achieving the desired production result. The wide range of technology solutions fulfils all machining requirements.
Thread turning
Grooves
Relief grooves
Machining with contour protection
Thread relief grooves
Thread cutting
Chains of threads
Drilling, grinding and cutting with dwell time
Drilling with chip breaking
Deep hole drilling
Tapping with or without compensating chuck
Boring
Gun drilling
Drilling with variable feed
Milling of cylindrical and conical threads
Face milling on cylindrical pieces
Milling of key slots
Turn-milling
Face milling
Contour milling
Milling of rectangular studs
Milling of circular studs
Milling of rectangular pockets
Milling of circular pockets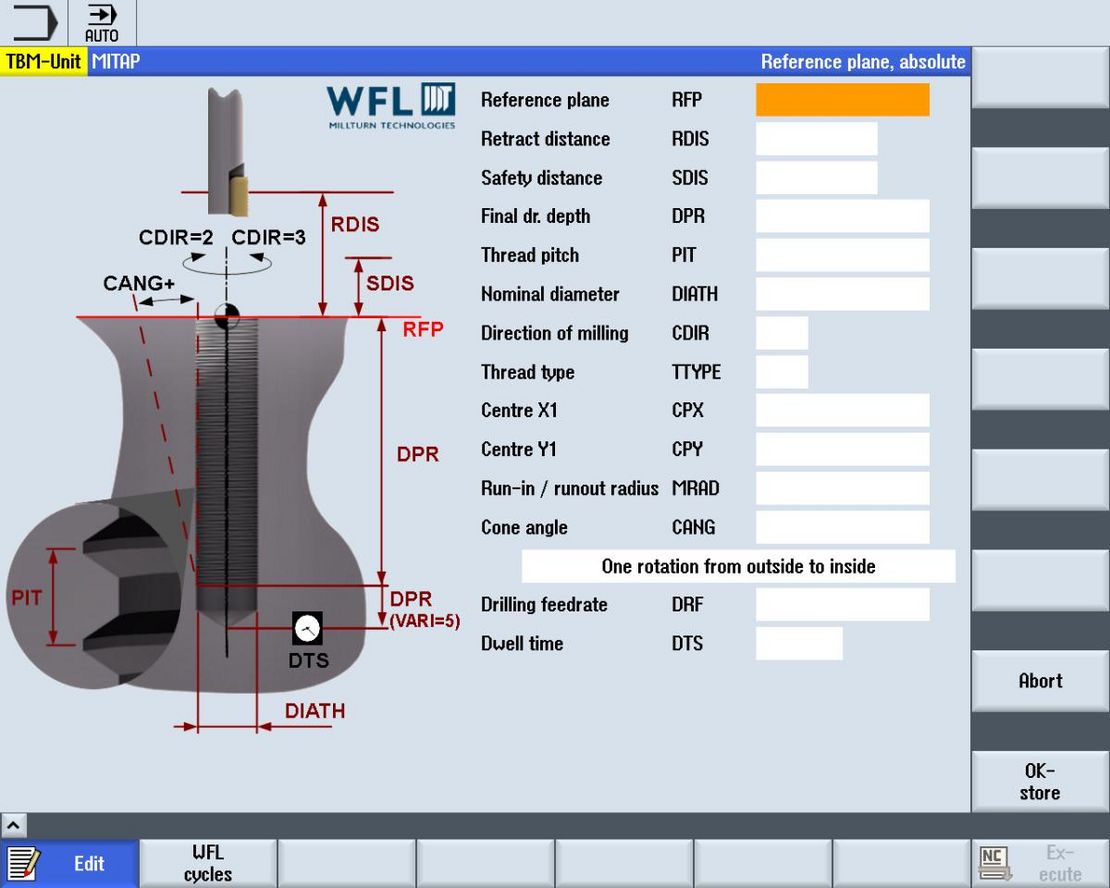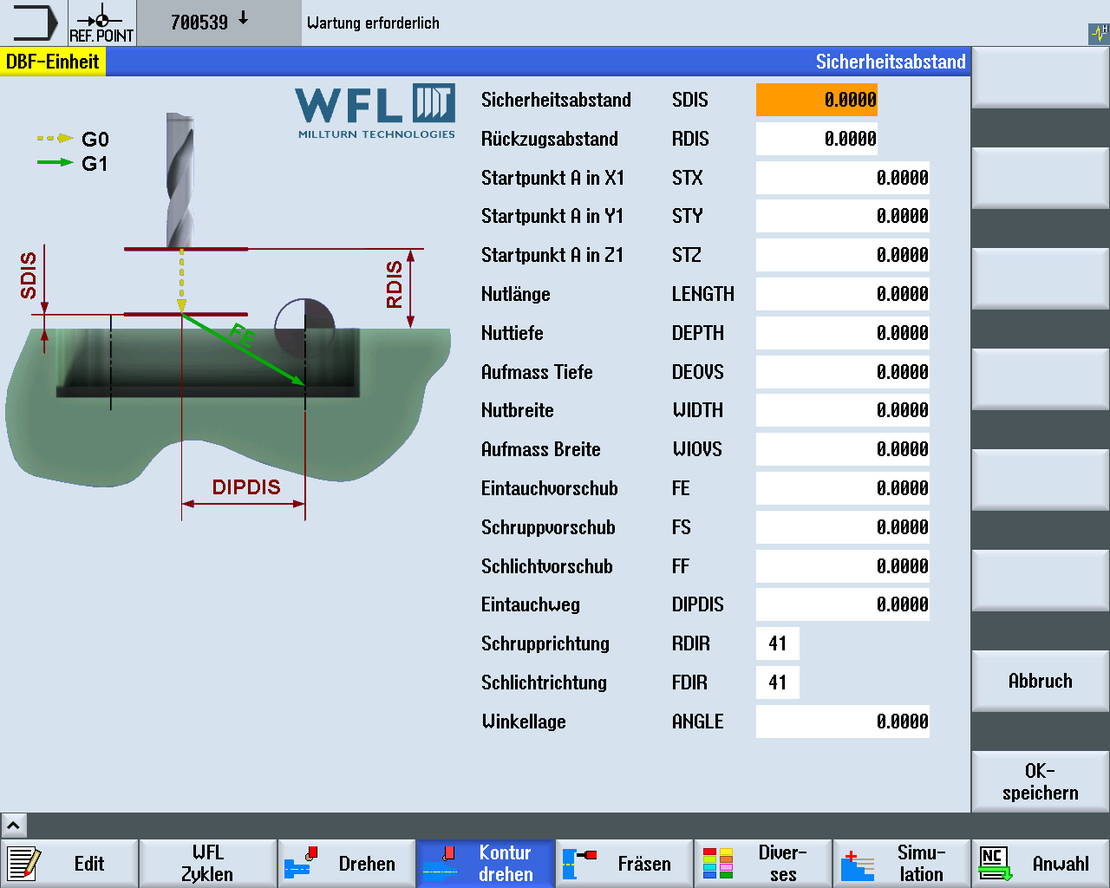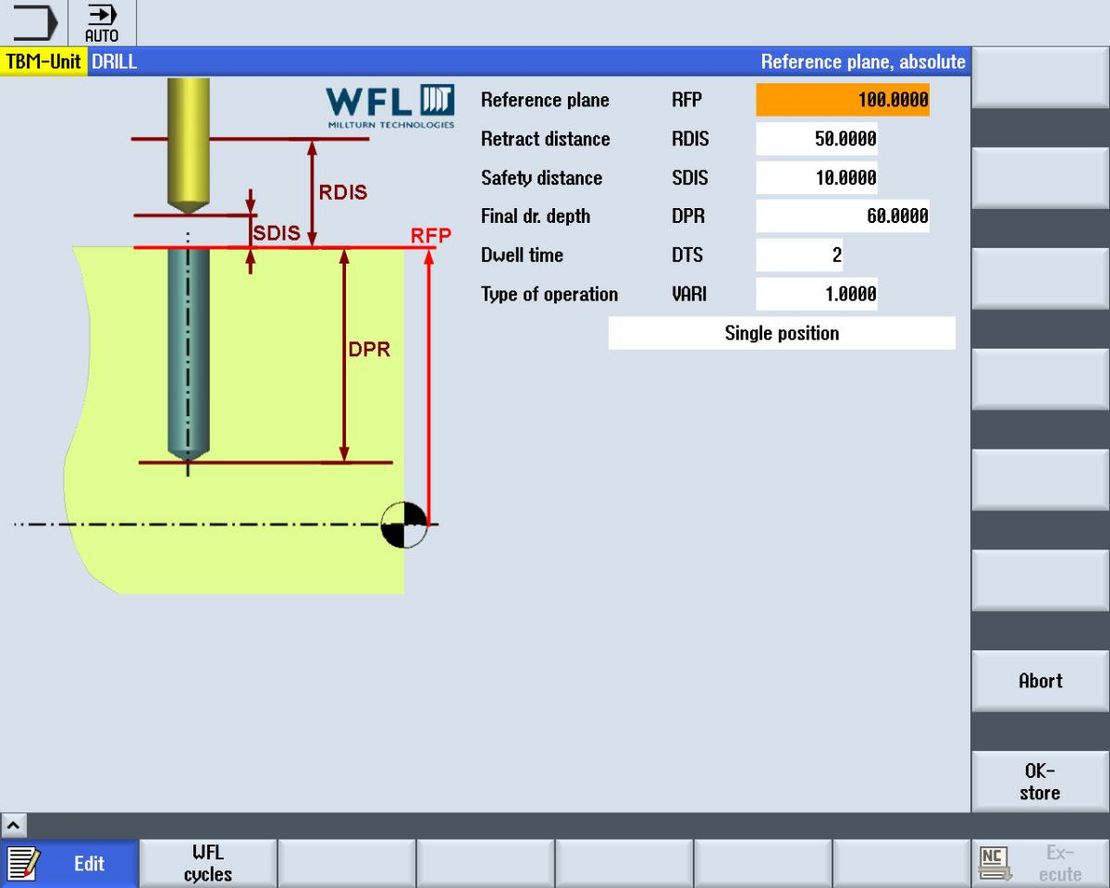 Cycle packages for crankshaft machining, for complex multi-axis machining with feed out tools or for a workpiece finish using grinding clearly show that a needs-based cycle configuration allows sector-specific requirements to be handled quickly and efficiently.
Cranx – The Crankshaft Profiler
Cranx-Basic (basic crankshaft package)
Cranx-Advanced (extended crankshaft package)
Cranx-Plus (complete crankshaft package)
Utronix – The Virtual U-axis
Other optional cycles:
Function package for non-rotating feed out tools (bottle boring)
Function package for rotating feed out tools (tools for U-axis)
5-axis machining package and turning with swivelling B-axis
Turning VAM threads
Inscribing workpieces
Deburring by means of 3-axis interpolation (centric holes)
Rounding of centric holes (3-axis with ball nose type cutter)
Function package for rounding of (oblique) oil holes
Function package for grinding work
Rounding of 90° holes (5-axis with profile milling cutter)
Cam milling
Turn-milling of pistons
Turn-milling of pressure cylinders
Machining of pilger mill rollers
Transmission and milling of cylindrical tracks
Spline interpolation
3D tool radius correction
Engraving the Data Matrix Code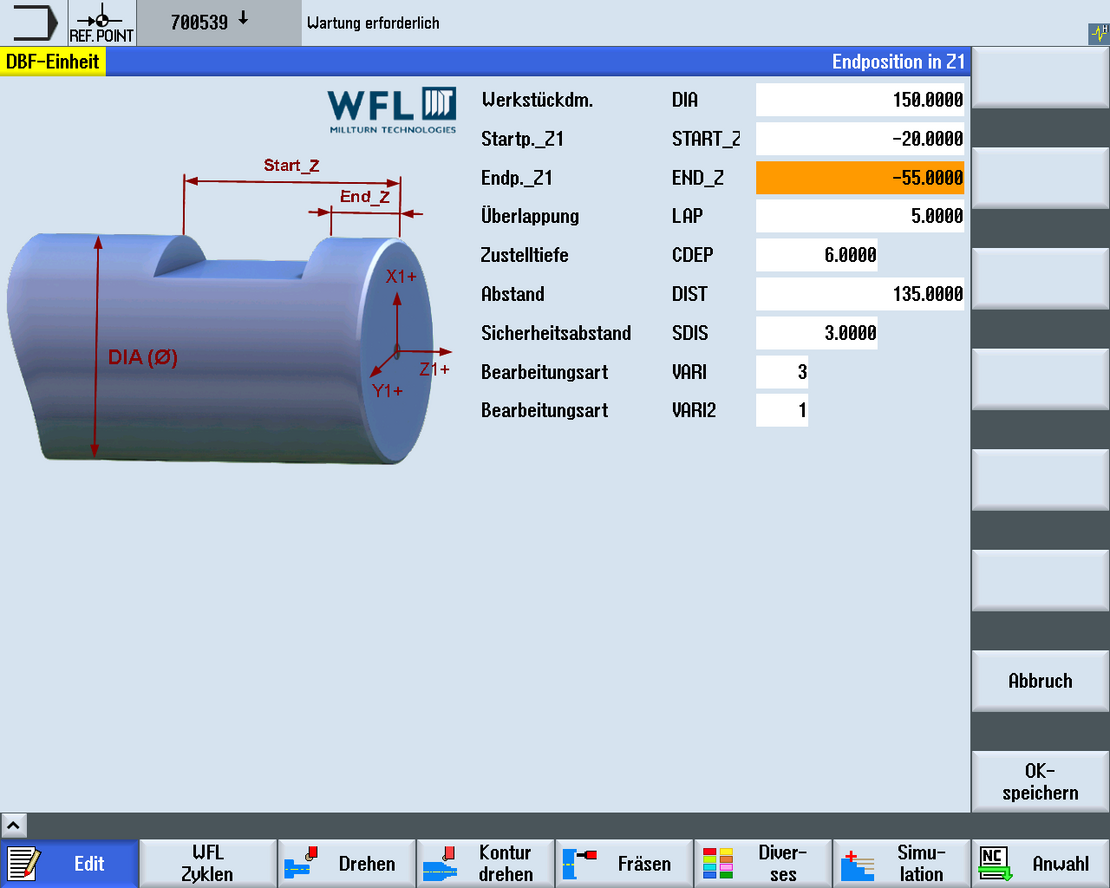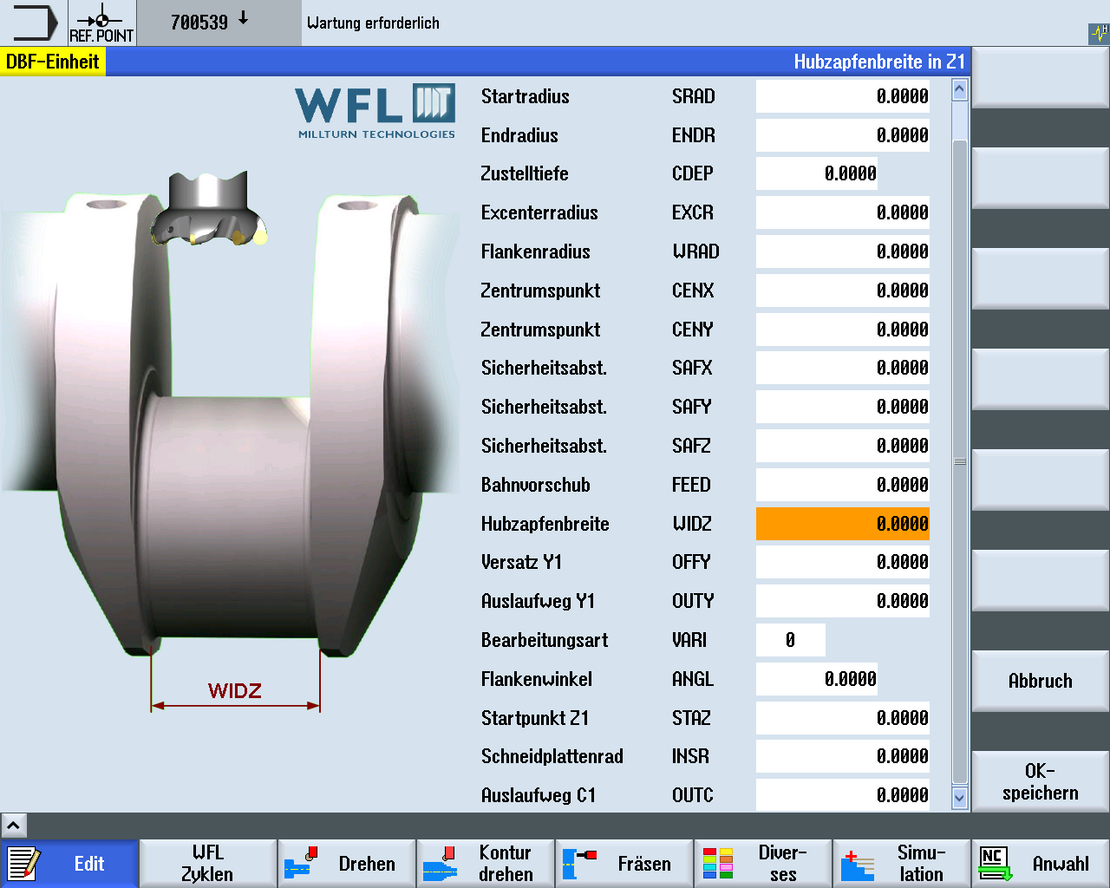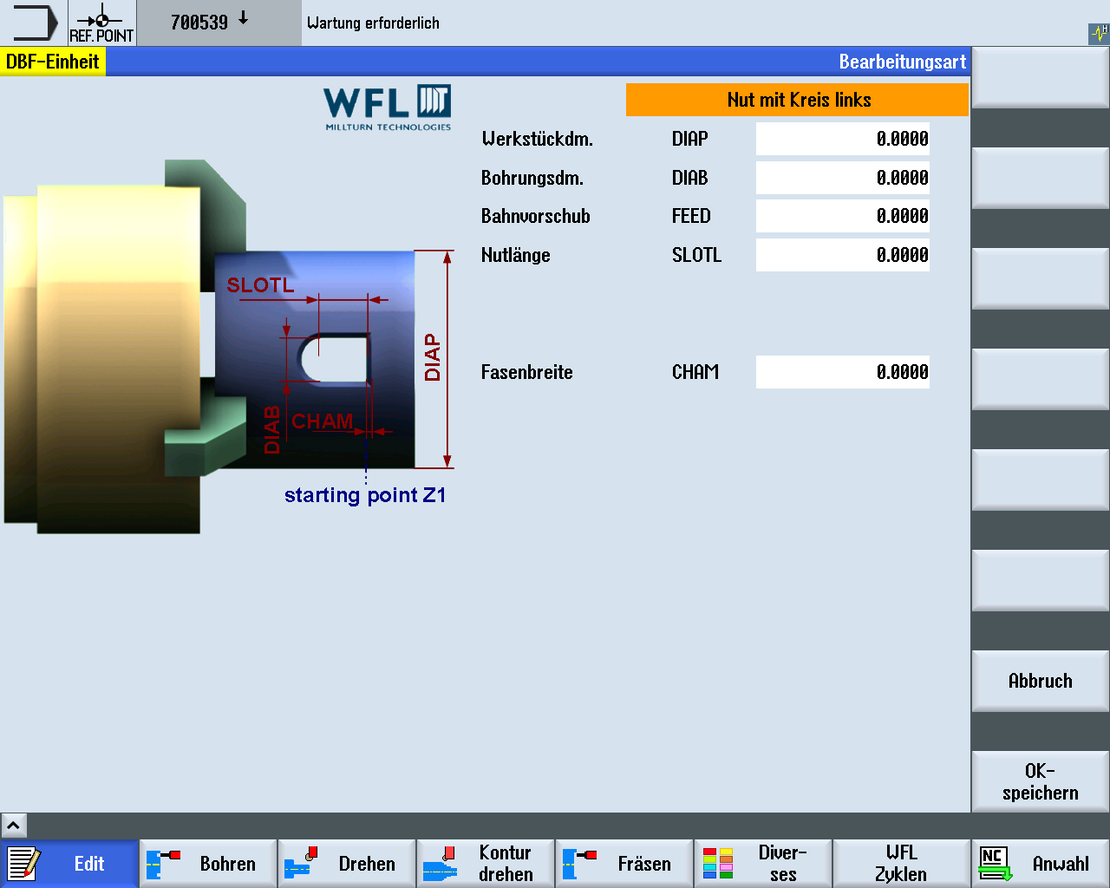 From filigree internal gears with high accuracy requirements to large external gears that require high roughing efficiency – WFL offers the appropriate technological solution for every type of gear cutting.
Flanx-Hob (for gear hobbing of external gears)
Flanx-Spline (for shaping of external and internal gears)
Flanx-Plus (Flanx-Hob and Flanx-Spline as a cycle package)
Flanx-LM (for milling of large gears with standard milling tools)
Flanx-Invo (for milling of external gears)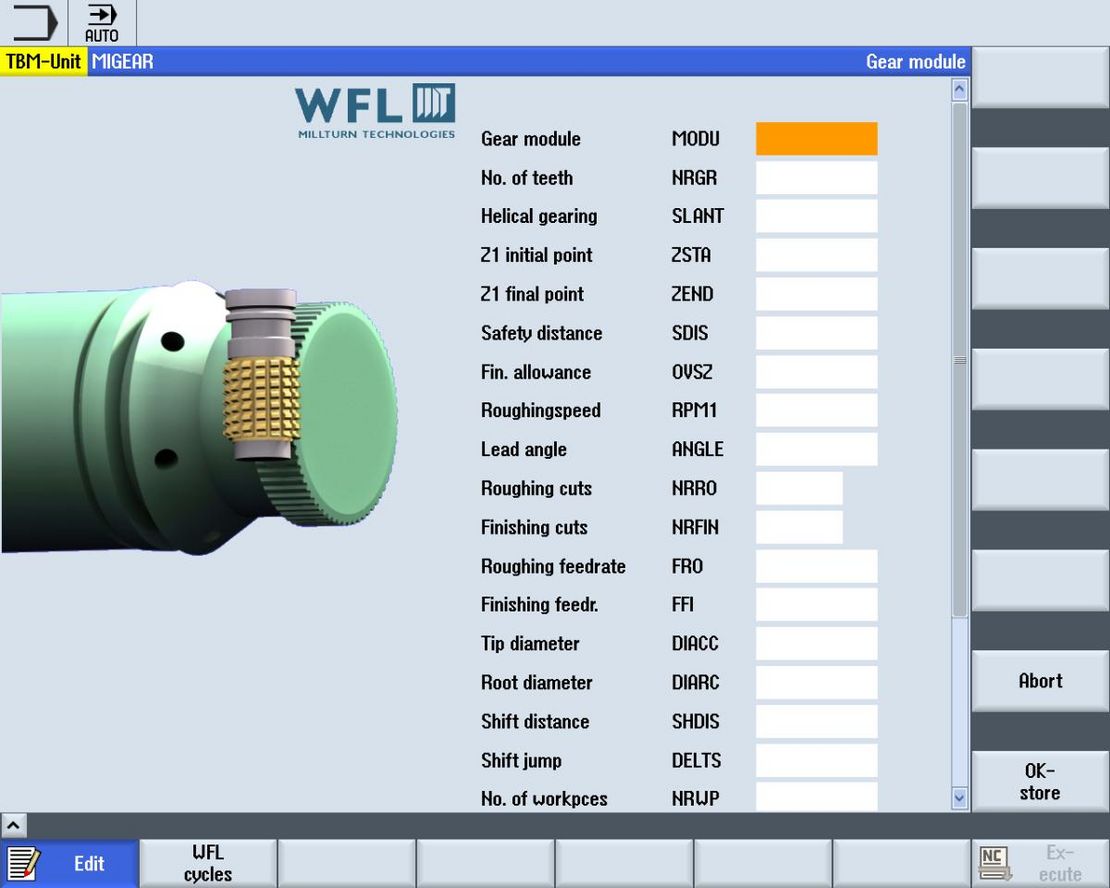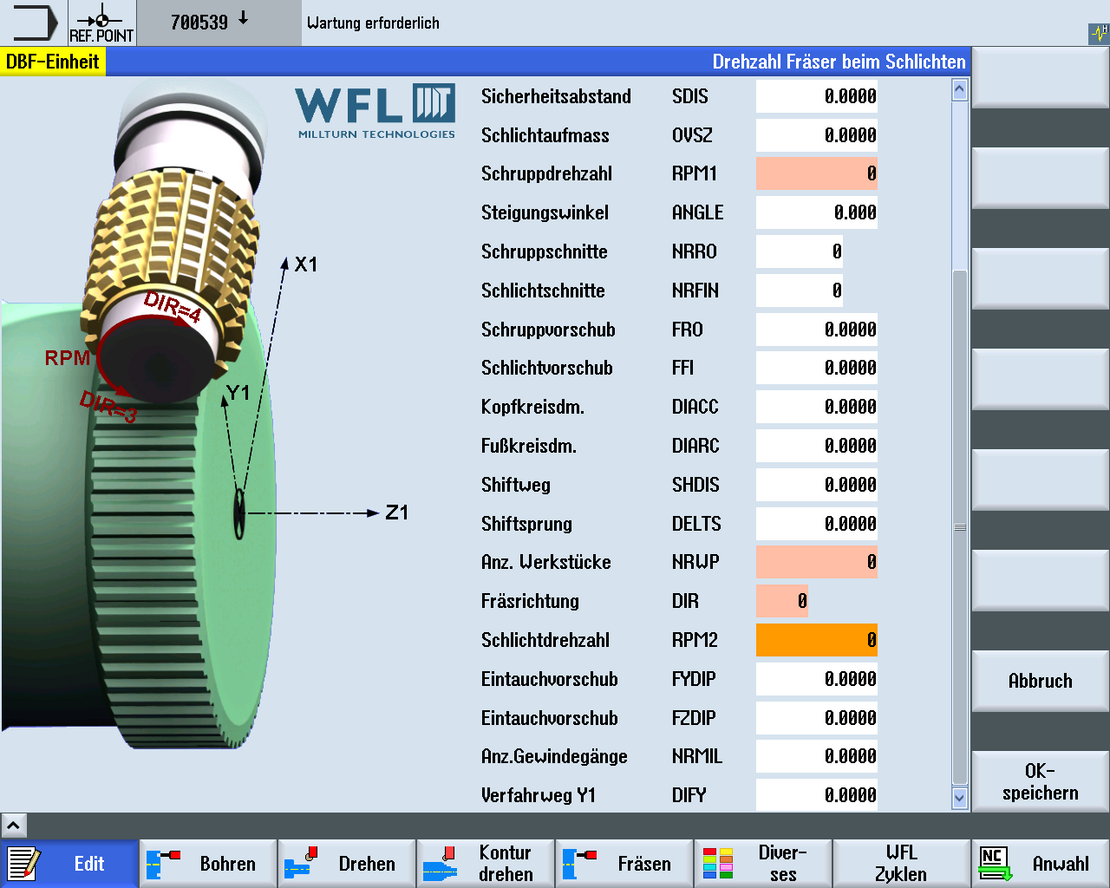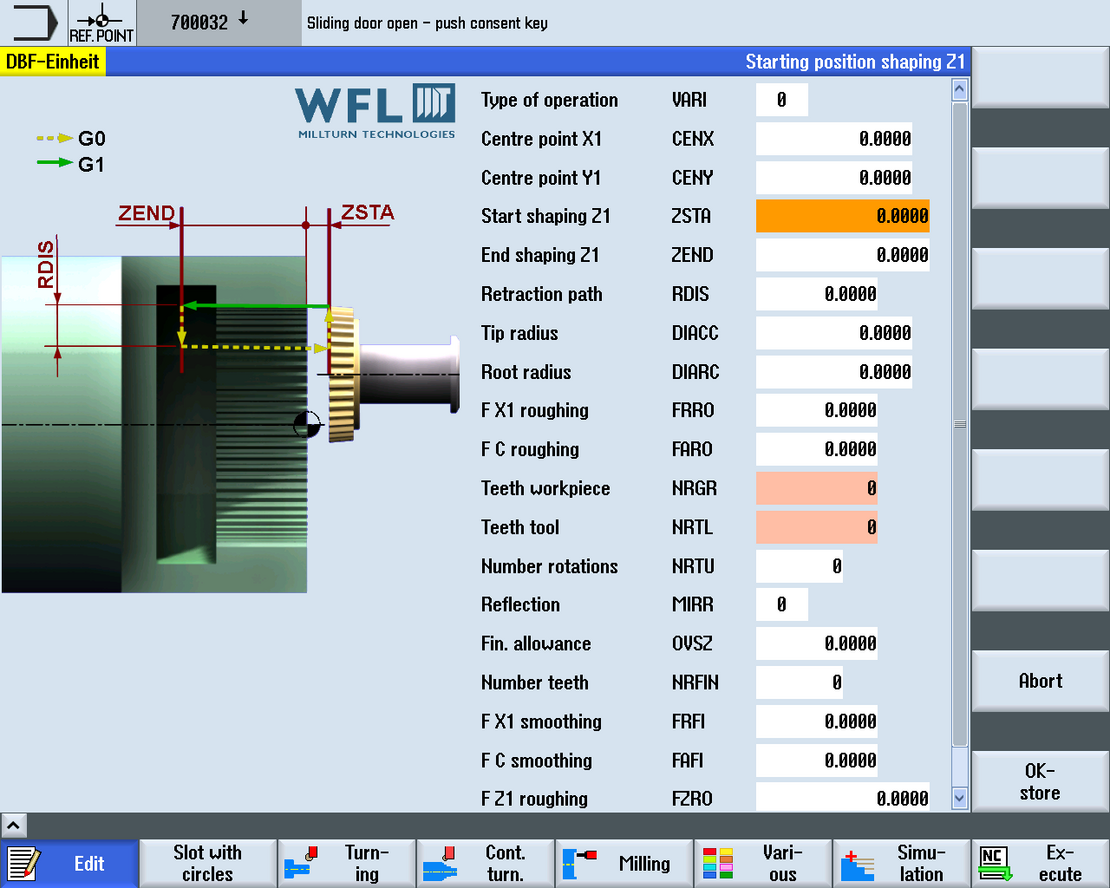 High-precision measuring probes, linear direct measuring systems and backlash-free anti-friction guideways transform the MILLTURN into a 3D measuring machine. WFL provides the user with comprehensive modular measuring software and proven expertise for intelligent measuring strategies, which serve to exclude as many error-causing variables as possible, right from the very start.
Standard measurement cycle package
Probing with any axis
Two-point measurement
Storage in measuring point compensation memory or zero-point offset
Calibration of measuring probe
Extended measurement cycles package
Parallelism check on the milling spindle axis to the Z1-axis
Ultrasound wall thickness measurement
Wireless transfer of measurement data from hand-held measurement devices
Function package for measuring roundness and concentricity
Recording of measurement data on hard drive
Incremental tool correction via metal contact
Recording measurement data
Scanning
Roundness, run-out, flatness and axial run-out
Surface measurement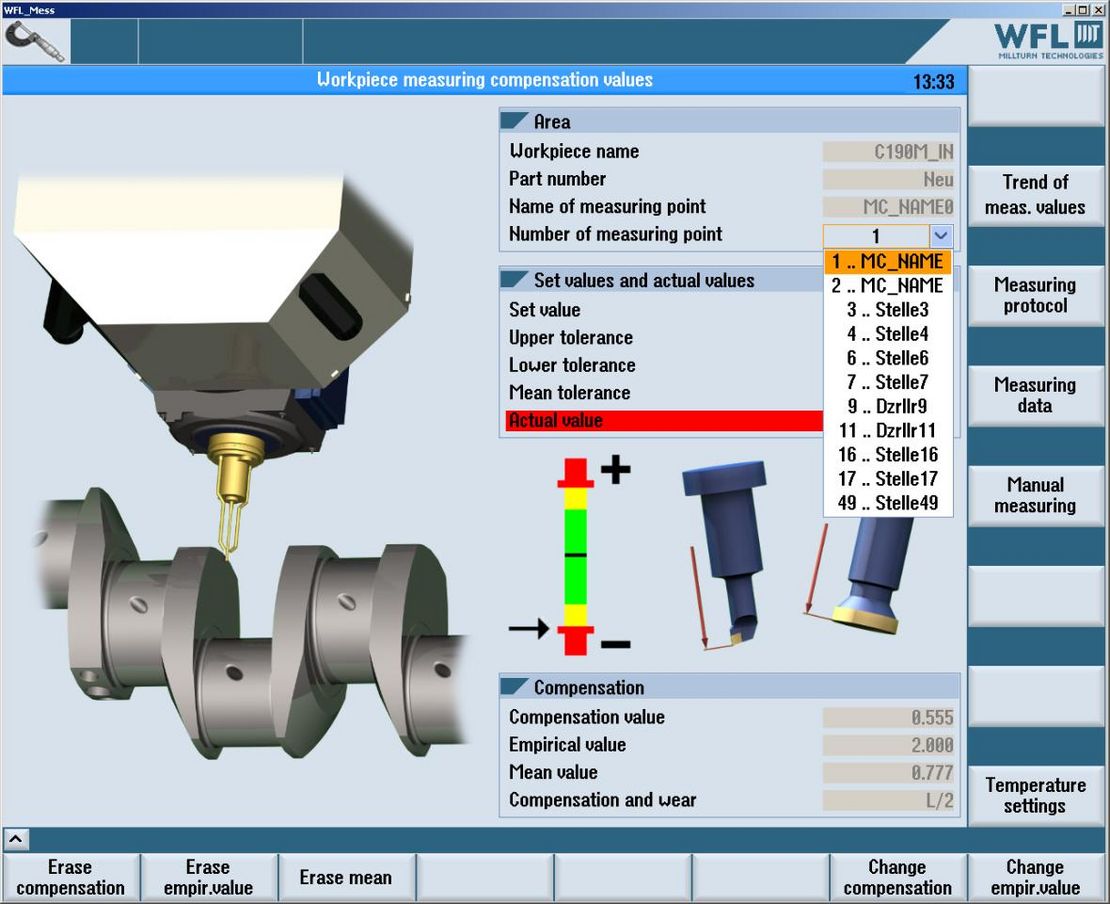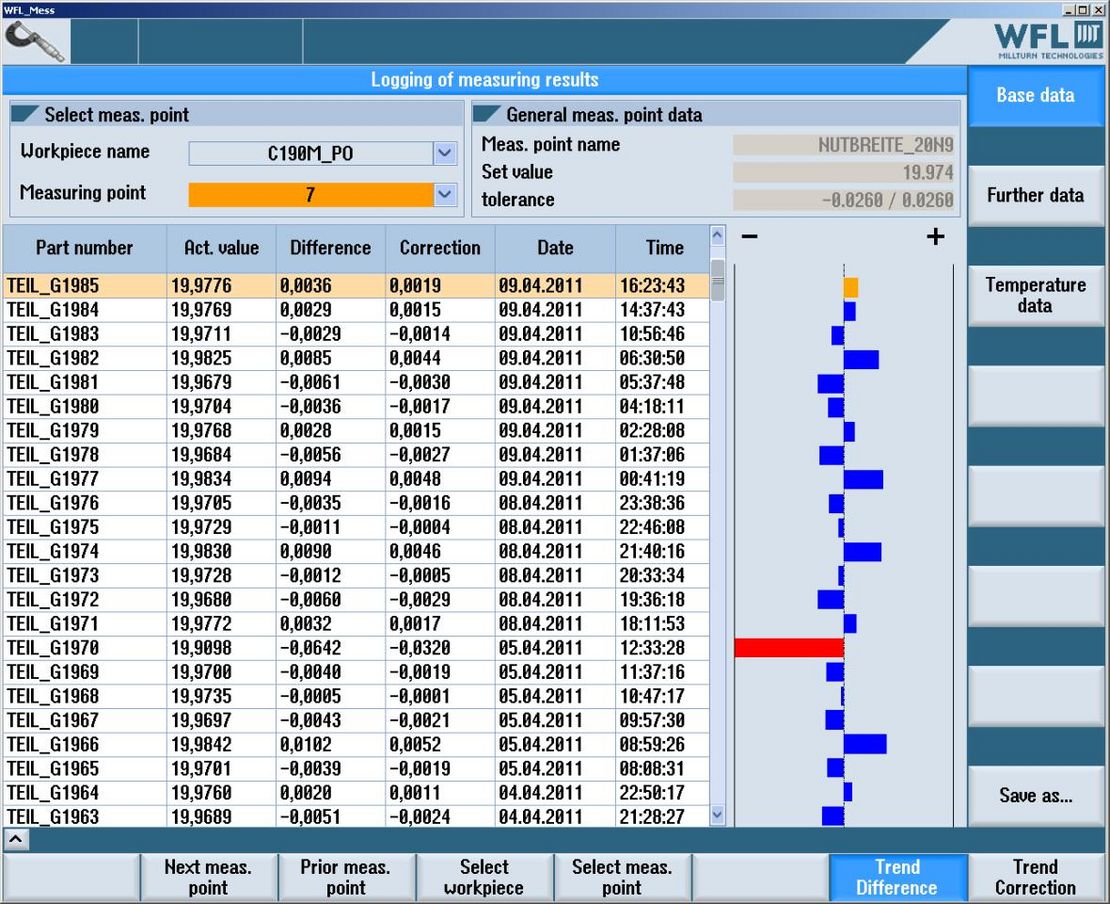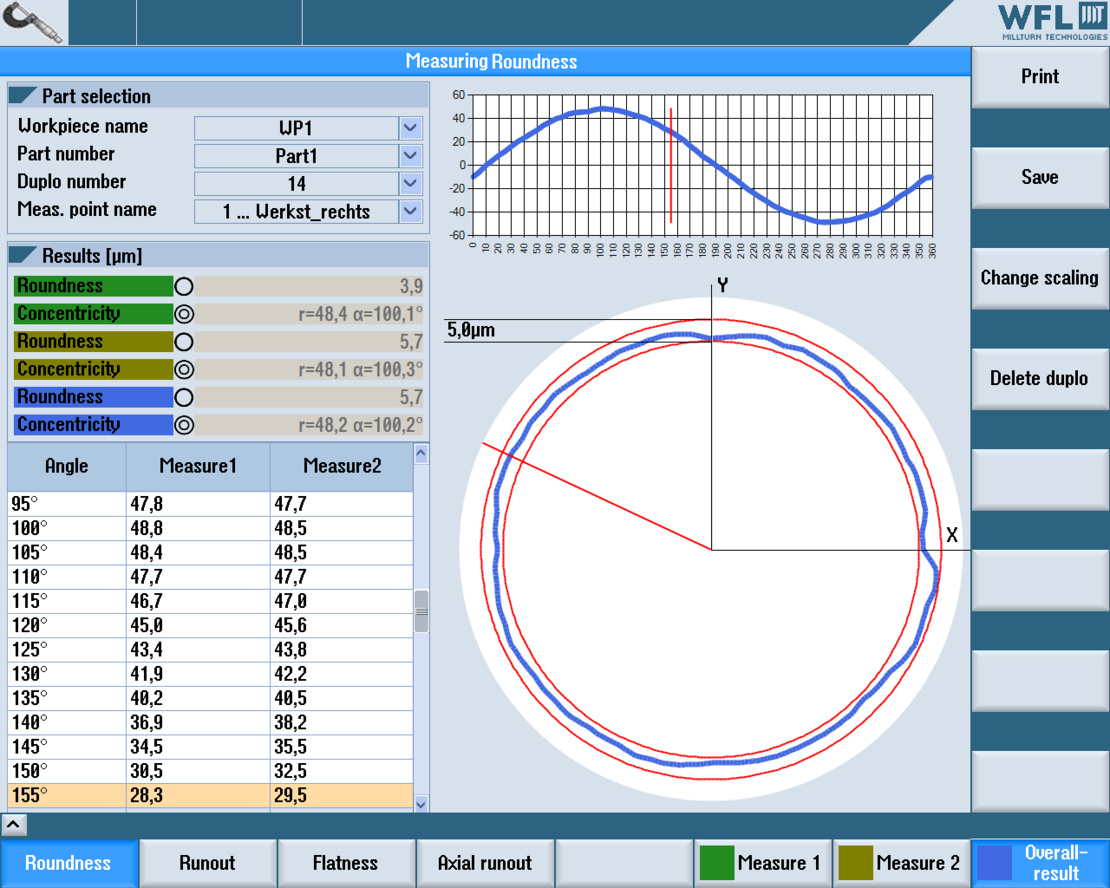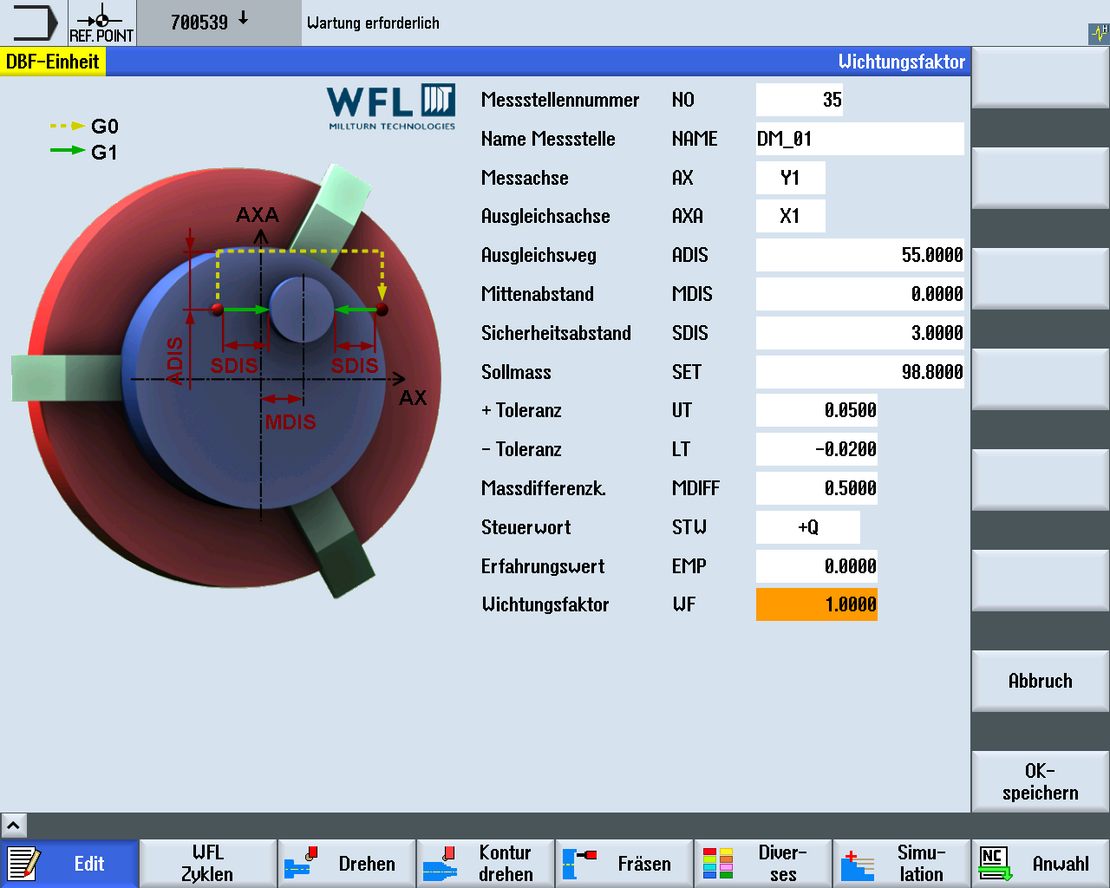 Turning, drilling and milling tools can be measured using the tool control cycles.
Calibrating the tool probe
Measuring the tool automatically
Measuring the cutting radius
Measuring the tool manually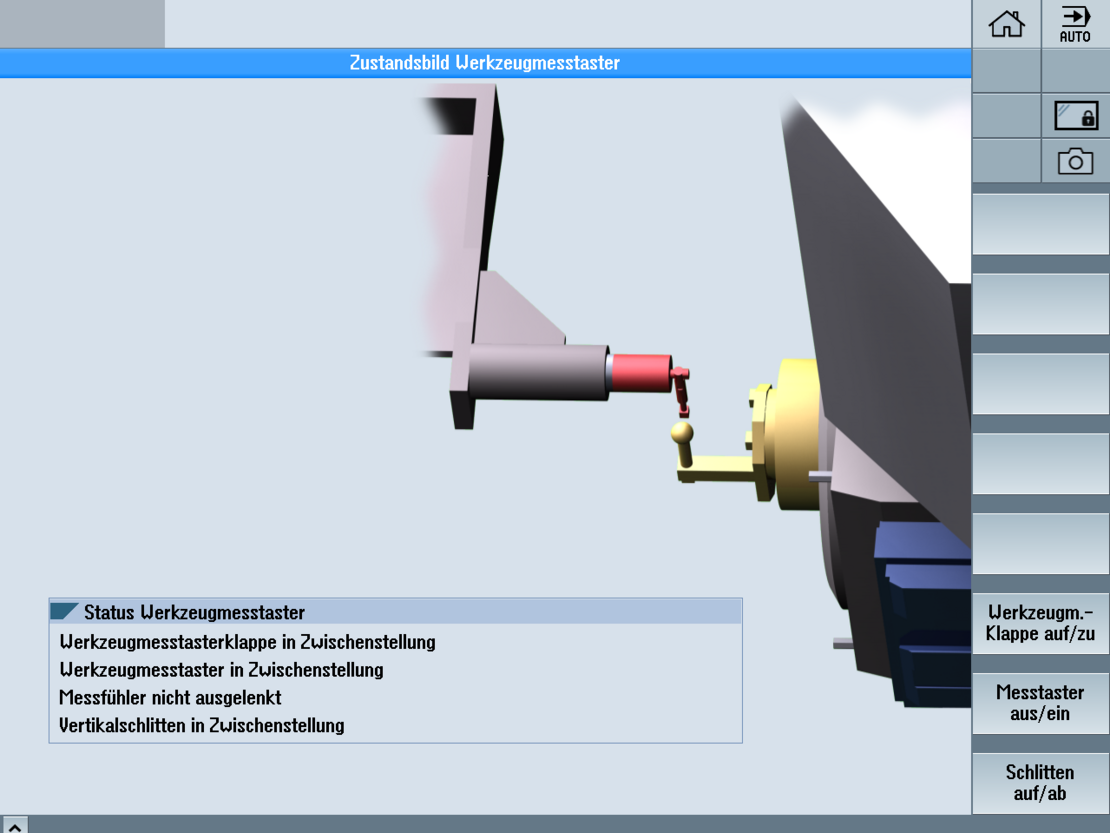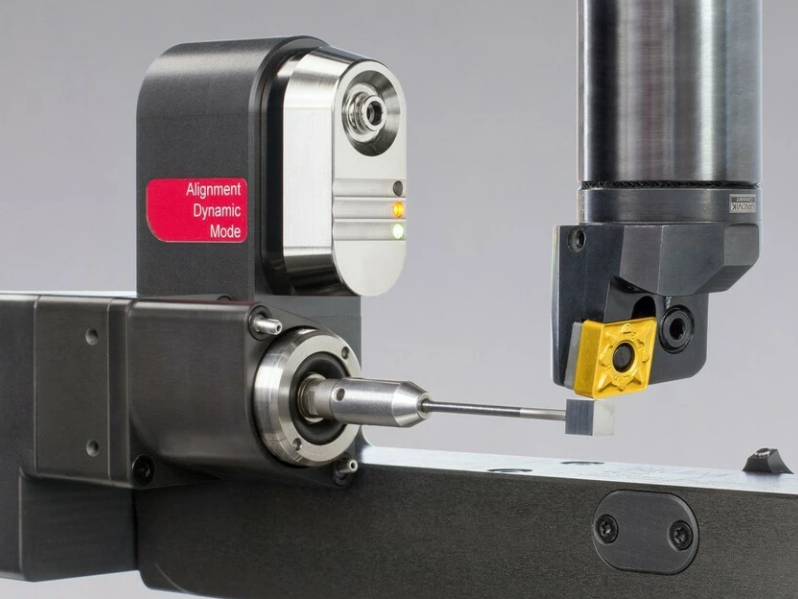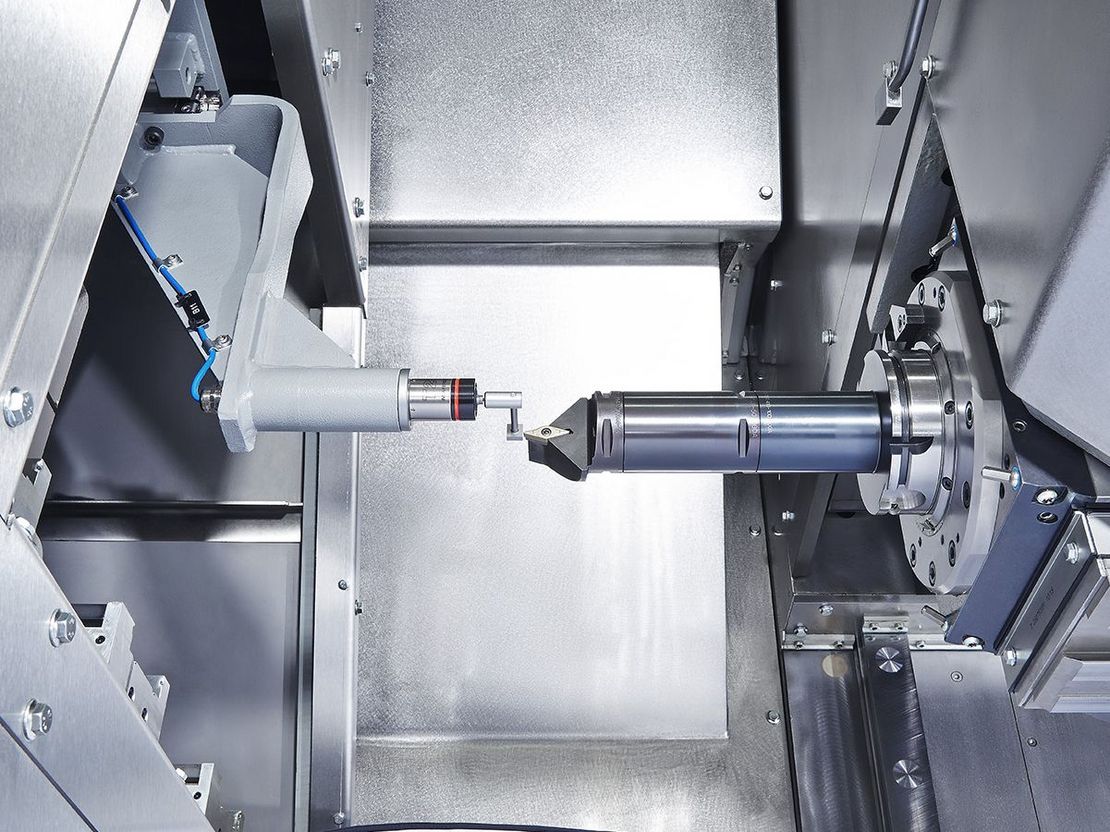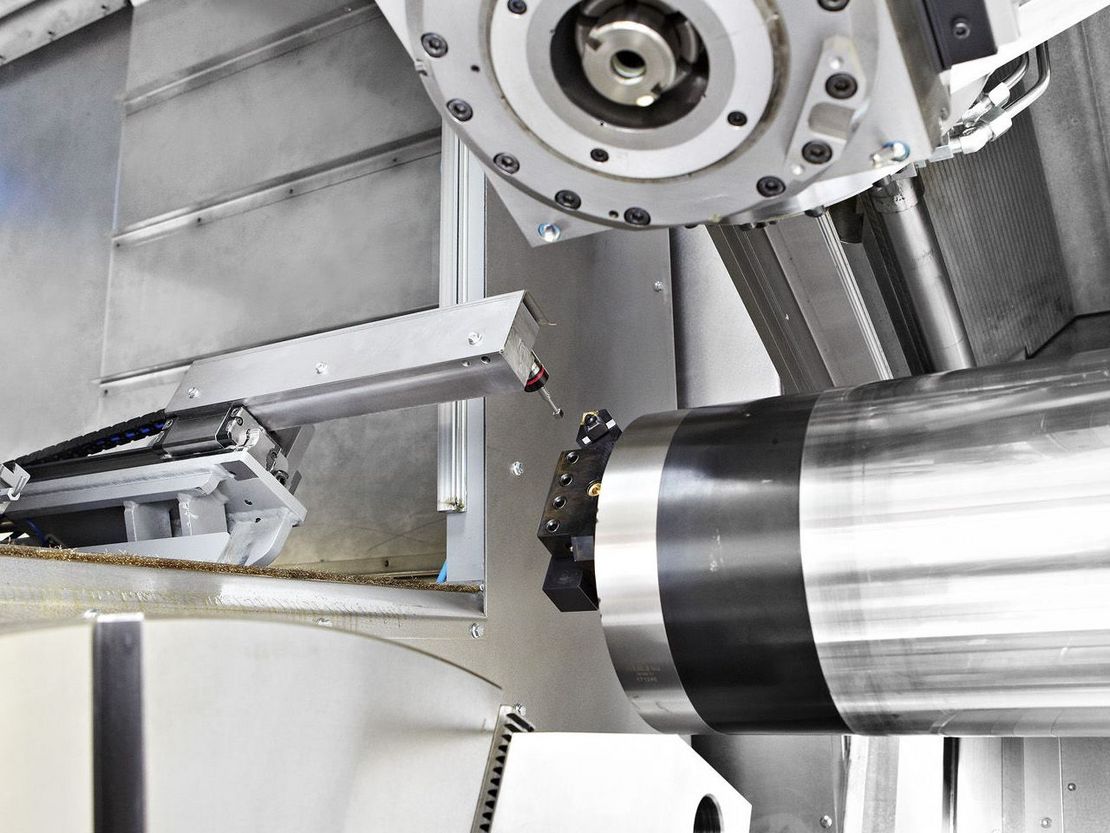 All information relating to the existing tools is organised in a uniform manner thanks to the tool management software solutions. This makes it possible to achieve a considerable reduction in the set-up time and minimise tool costs, as the tools are always used until the end of their life.
Tool management
Tool identification system
Virtual magazine
Tool data archive
Tool master database
Tool requirement management
Tool messenger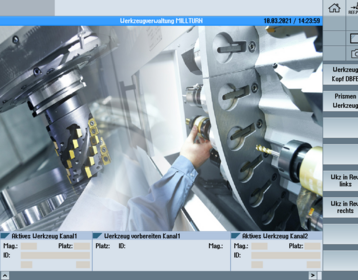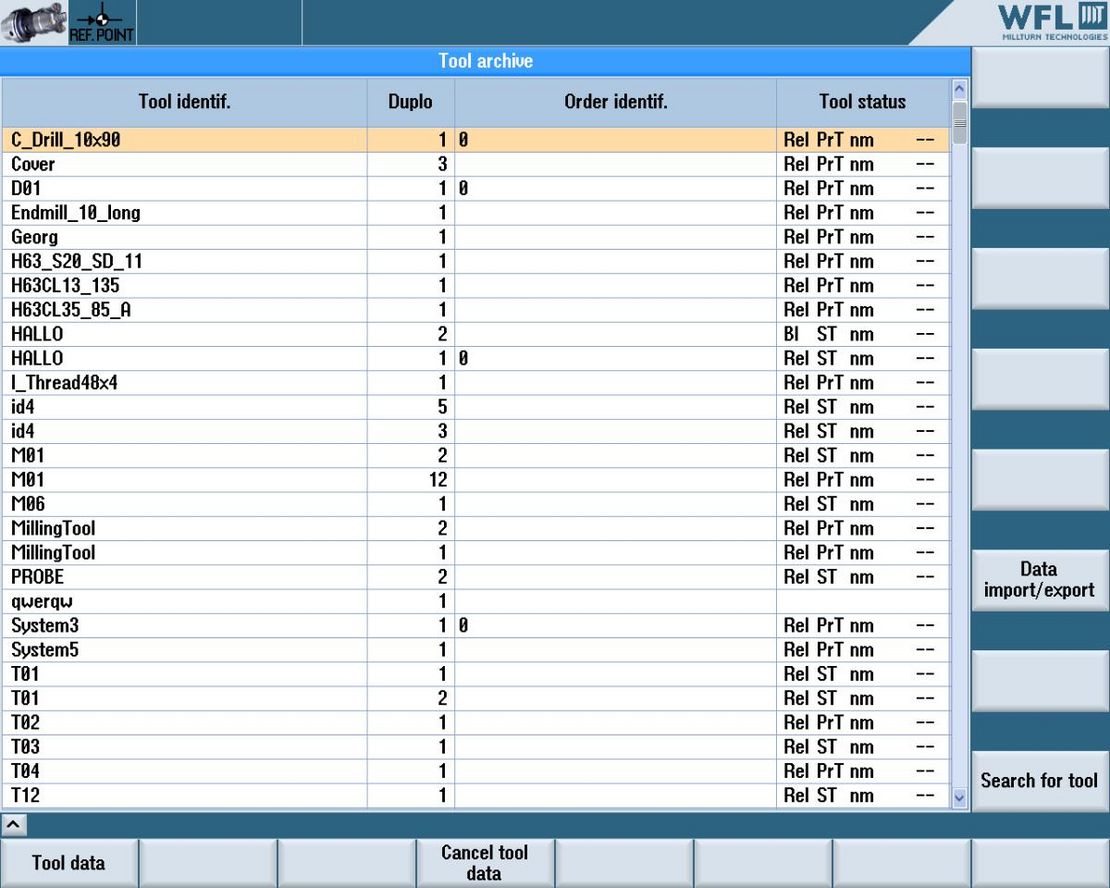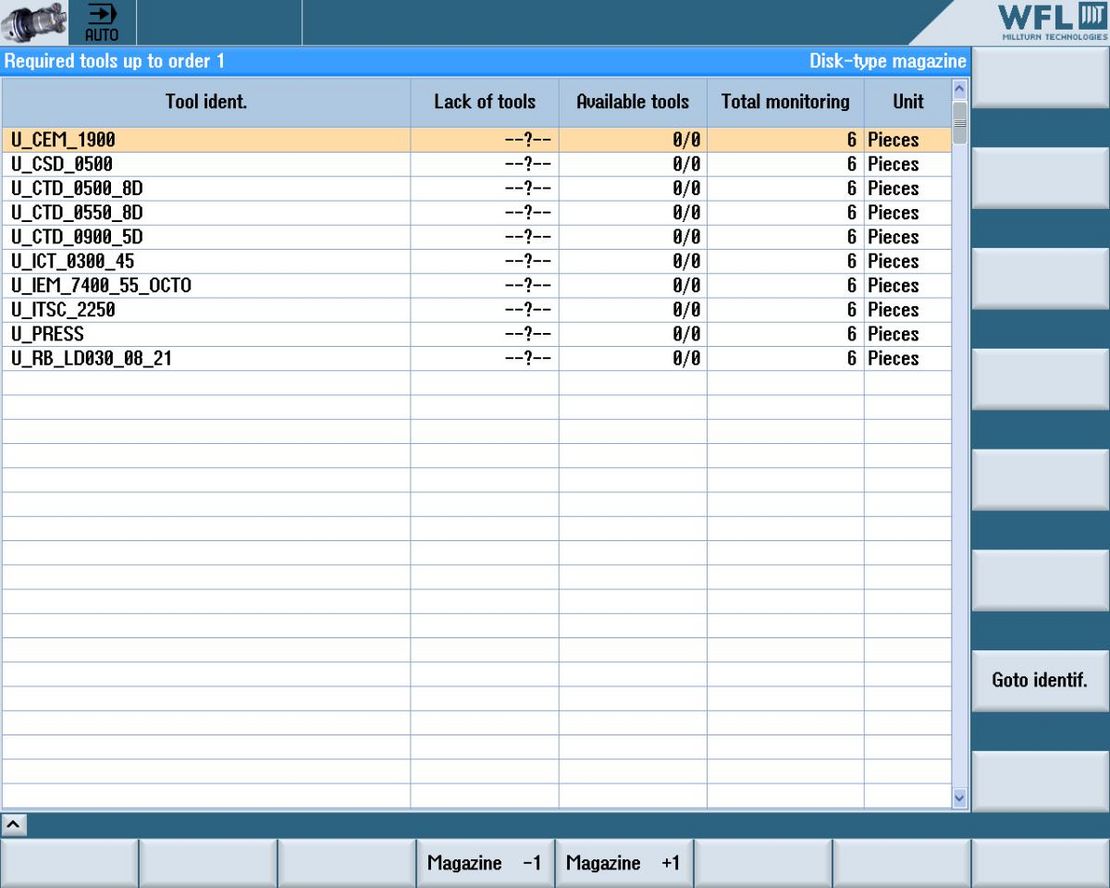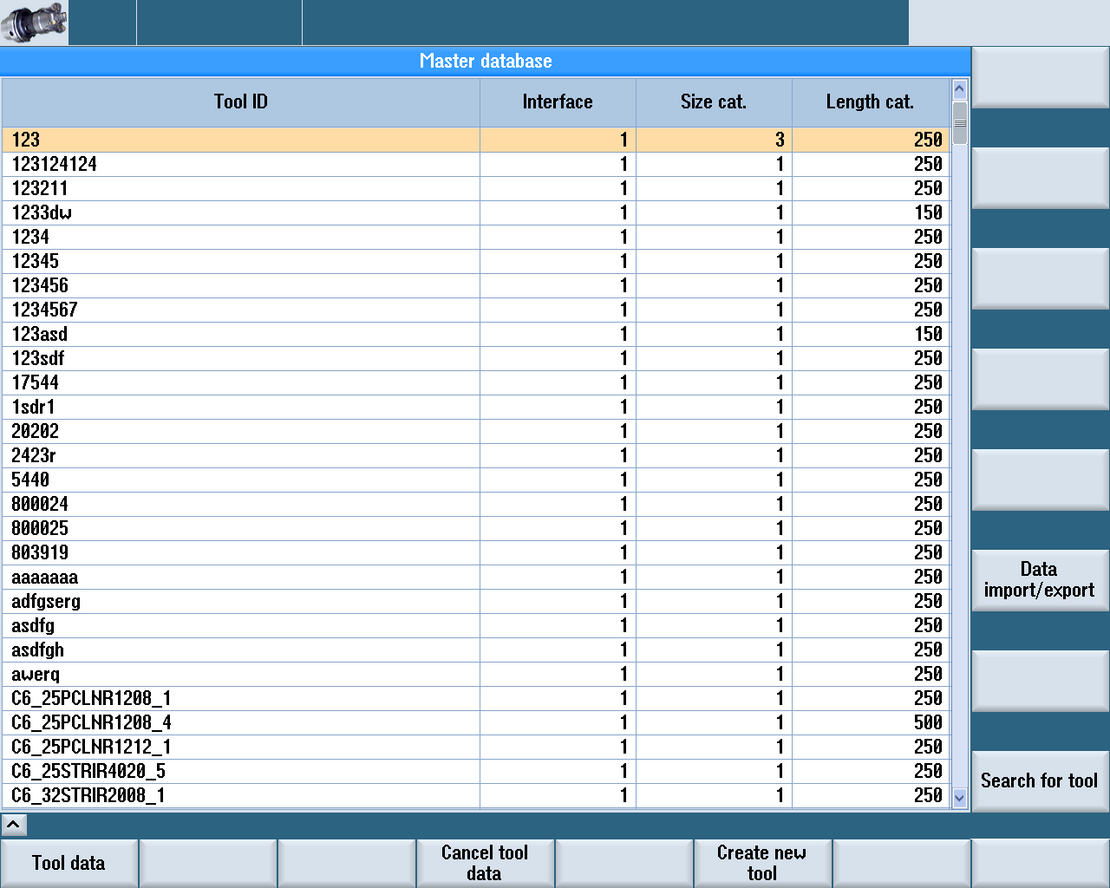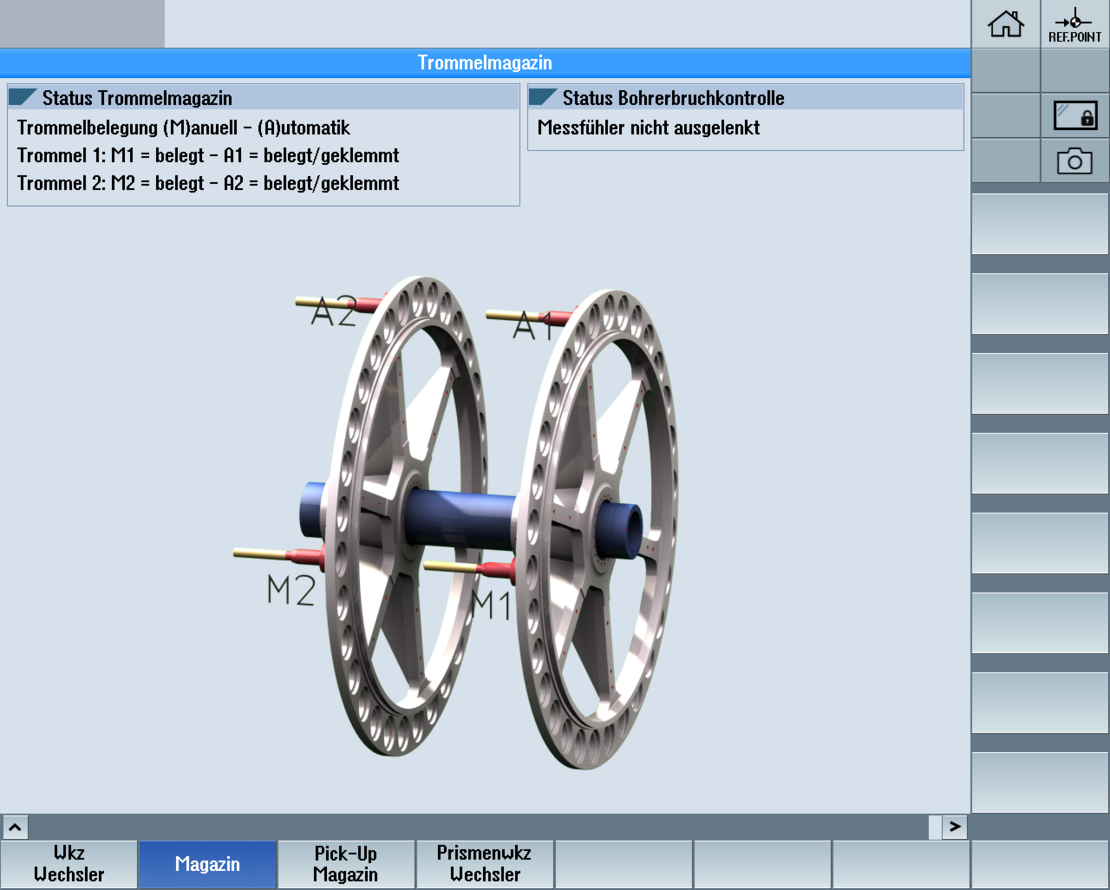 Intelligent software solutions for increasing efficiency ensure a reliable blank machining process with variable stock without overloading machines and tools and without user interventions.
Adaptive control (for feed and spindle speed)
Torque and speed restriction of the milling spindle
Automatic geometric check
Process time recording
Coolant unit control with pressure control and flow monitoring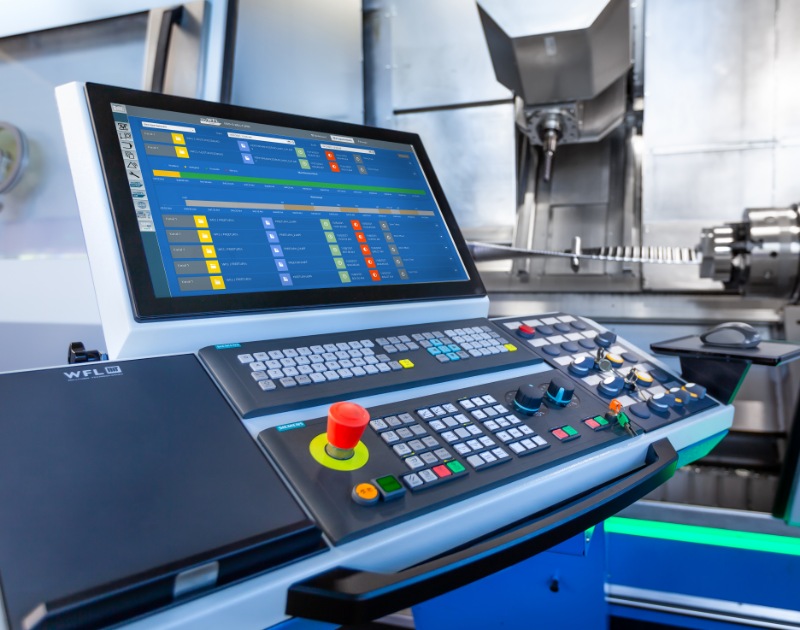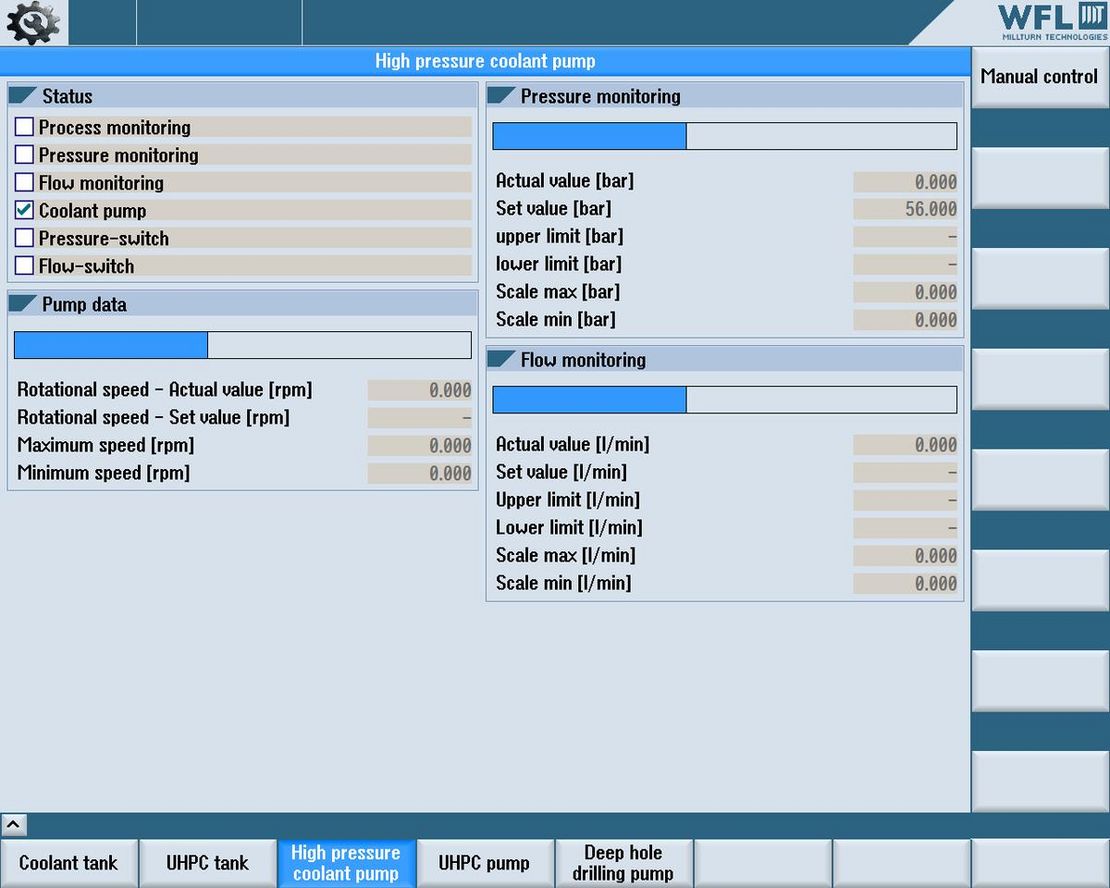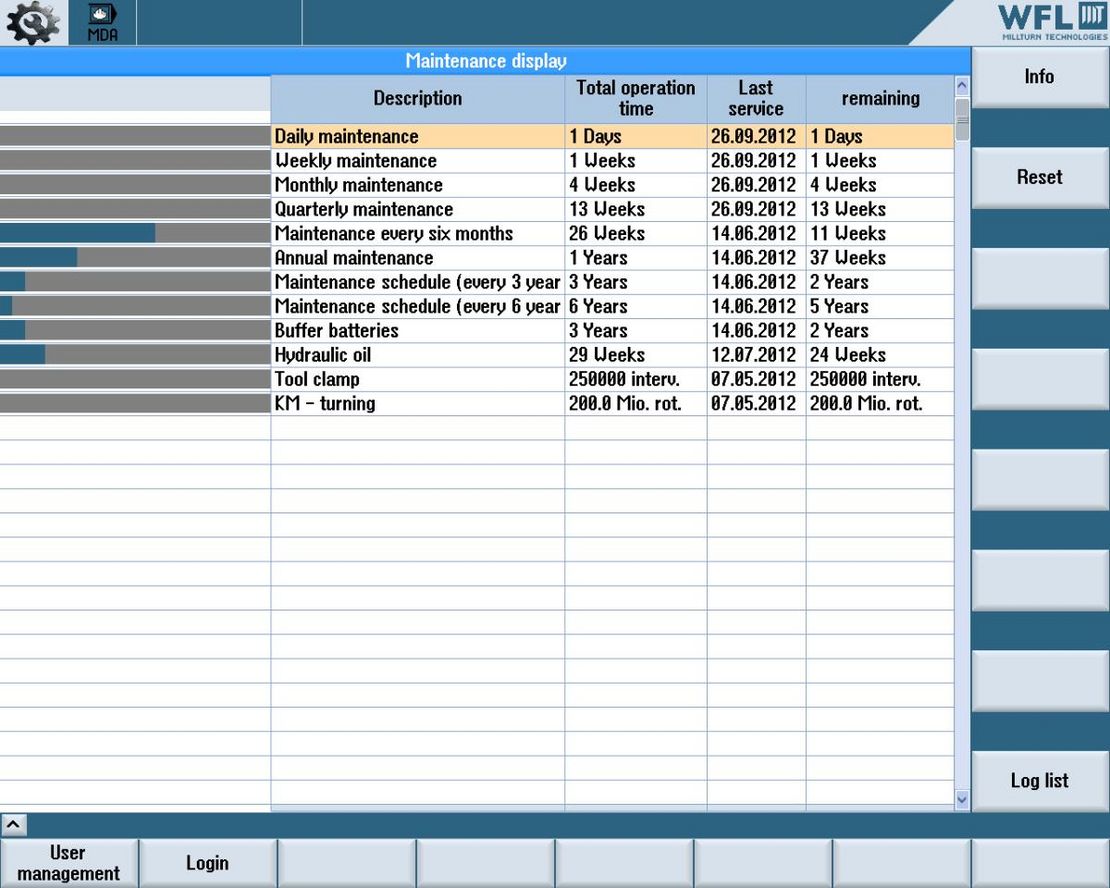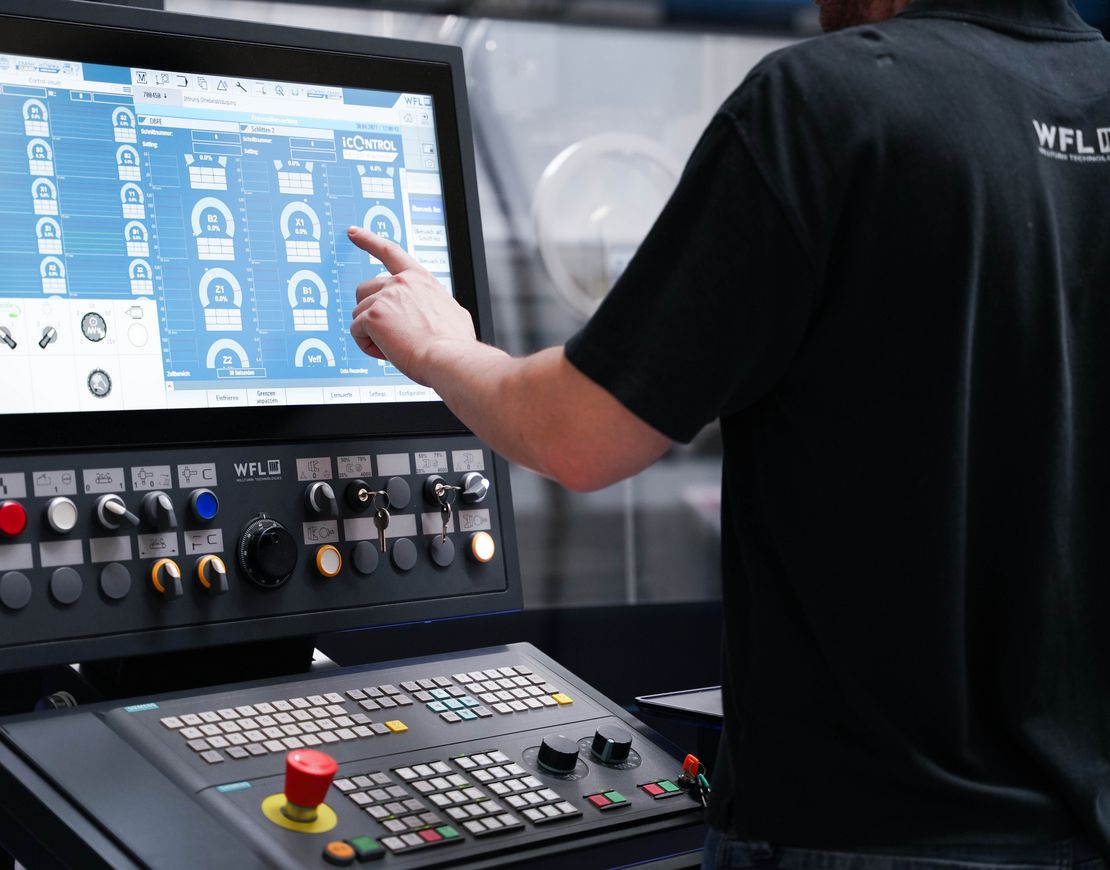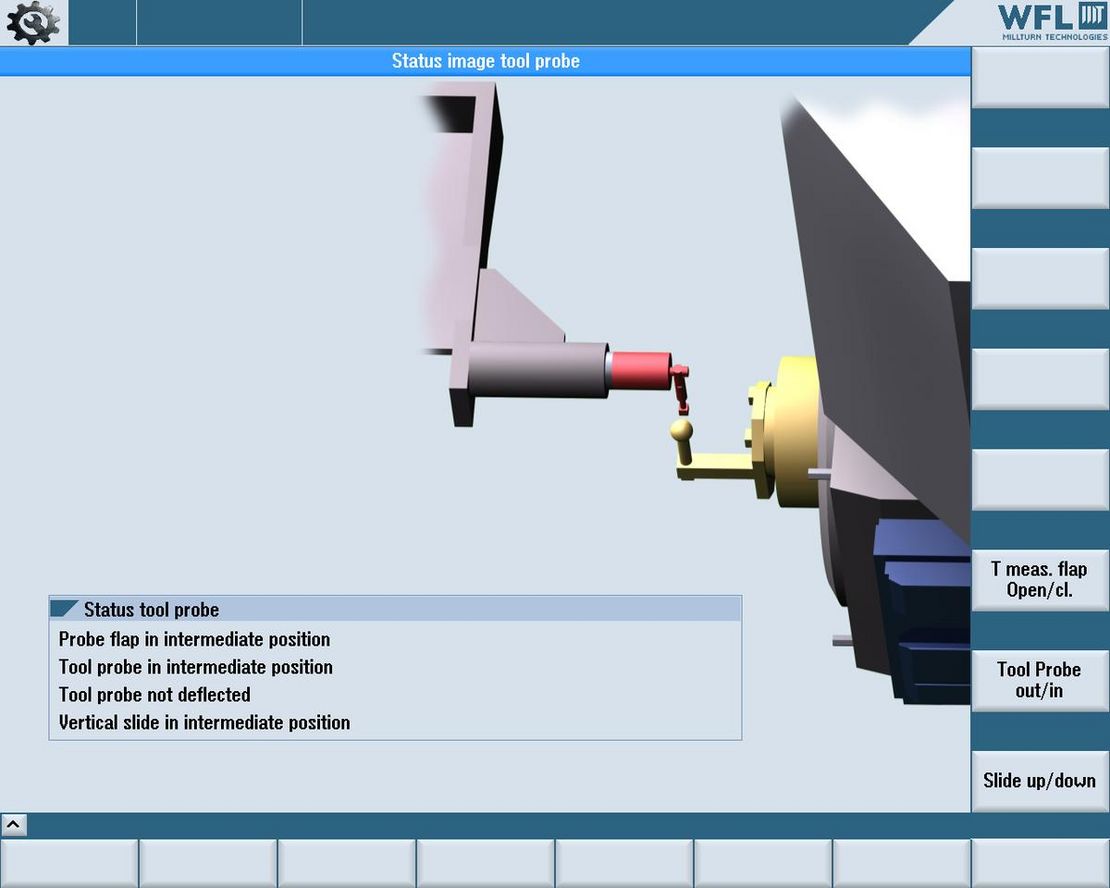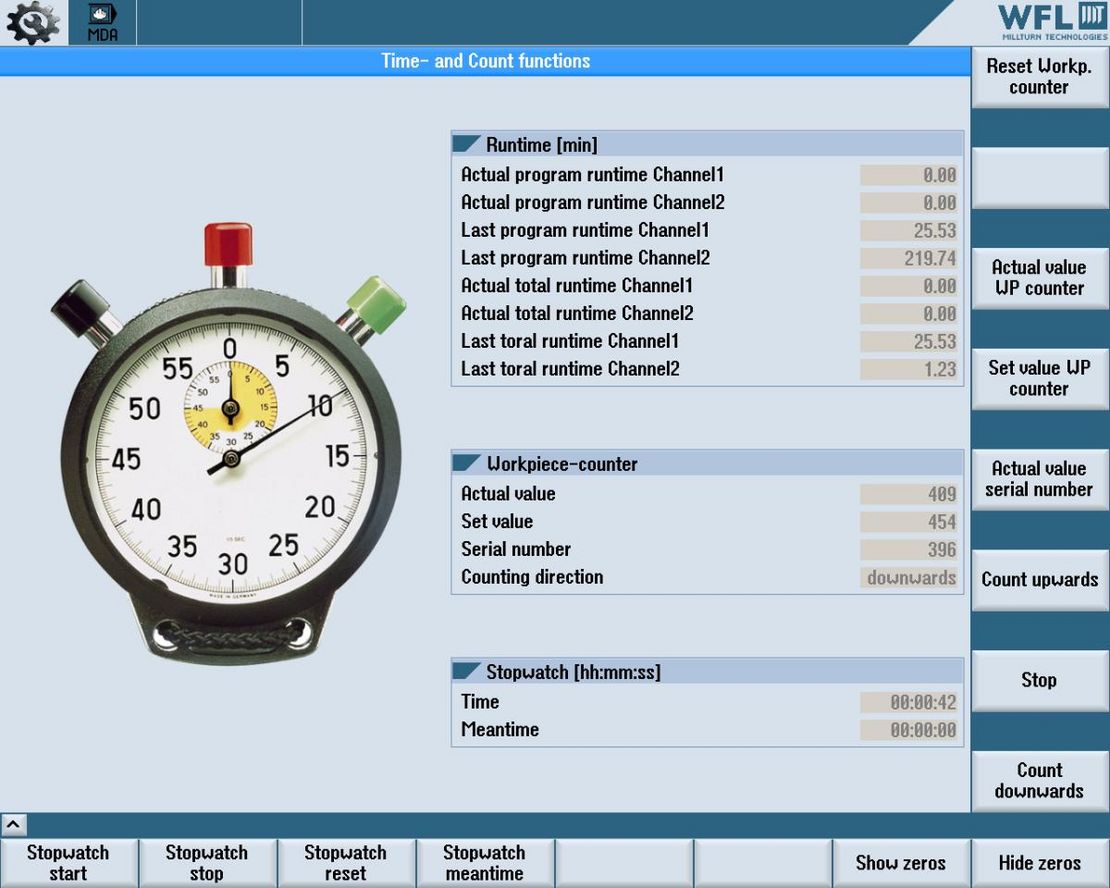 The safety of the workpiece, tool and machine is a central objective in every machining process. Separate registration of all cutting force components in process monitoring ensures reliable detection of tool breakage, for example. The emergency retraction routines minimise the risk of rejection in the event of power outage.
Drive-independent emergency retraction routines, level 1
Drive-independent emergency retraction routines, level 2
Control-led emergency retraction routines
iControl Basic+
iControl Advanced+
Automatic display of input screens