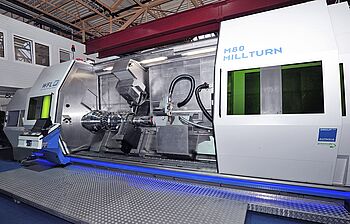 Laser cladding, laser welding as well as laser hardening are becomming possible on a MILLTURN of WFL. The advantage is the automatic change of the laser head including laser cladding optic, that can be directly mounted on the turning-boring-milling unit via the prismatic interface.
During laser cladding high build-up rates can be achieved not only for linear paths (e.g. laser cladding of injection screw, build-up rate: 2940 g/h) , but through the use of the many NC axes of the MILLTURN almost any geometric form is possible.
Complex cooling channels or bented connection flange can be manufactured efficiently.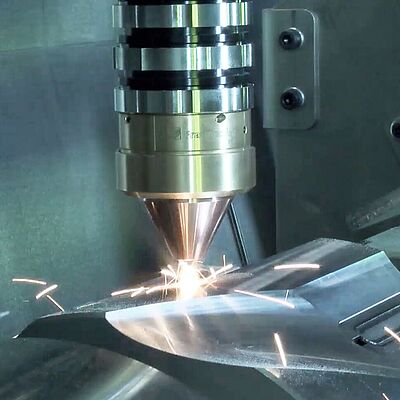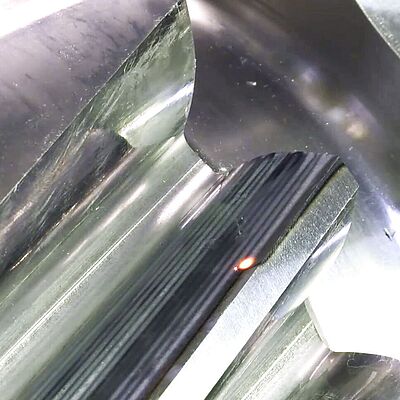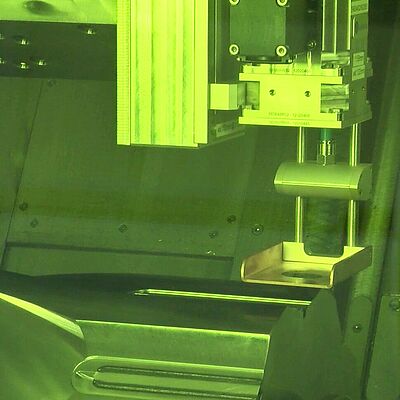 Integrated laser unit in a M80 MILLTURN