MACHINE INSPECTION
To keep your MILLTURN fit
Without an ongoing service agreement, a specific machine inspection is a sensible preventative maintenance measure. After a professional inspection, you will be given a detailed assessment of the condition of your MILLTURN. Based on that inspection, further maintenance measures can be planned efficiently.
Specific machine inspection as preventative maintenance
Detailed determination and documentation of the condition of the machine
Competent consulting in terms of further measures
Enables timely action
Fixed price for each specific machine inspection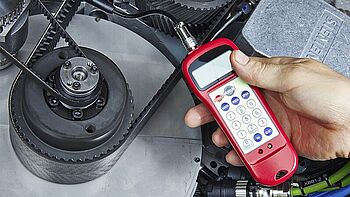 Drive belts
Inspection of the drive belts, including all axes and spindles in terms of wear and dirt.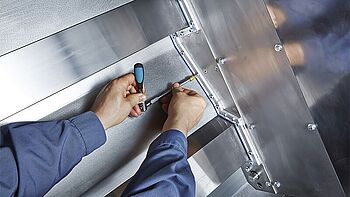 Scrapers
Inspection of all guideway scrapers in terms of wear and correct scraping positions.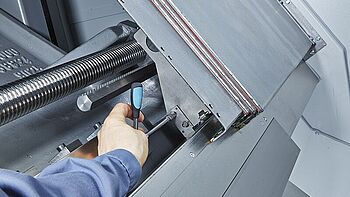 Telescopic sheets
Inspection of all telescopic covers in terms of wear, tightness, ease of movement and mechanical deformation.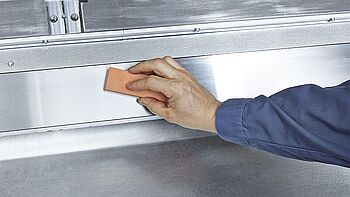 Guideways
Inspection of all guideways and linear guides in terms of wear and damage.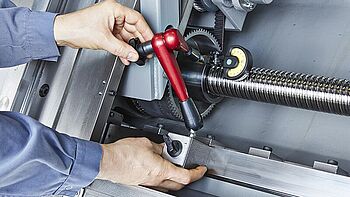 Backlash on reversal
Inspection of all axes in reverse mode.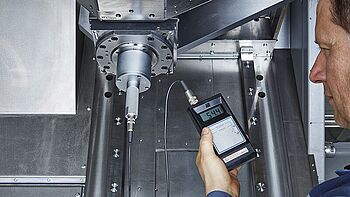 Tool clamping package
Determination of the pull-in force of the tool clamping package.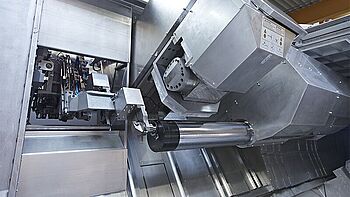 Tool changer
Review of the entire process of changing a tool in terms of the exact handover positions.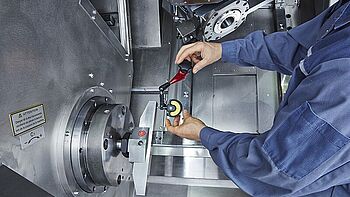 Geometry check
Inspection of the entire machine geometry in terms of accuracy.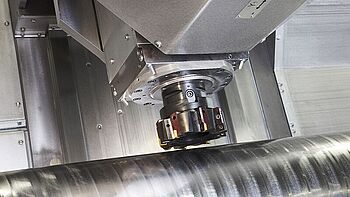 Bearing clearance of the milling spindle
Determination of the bearing clearance and run out errors on the milling spindle.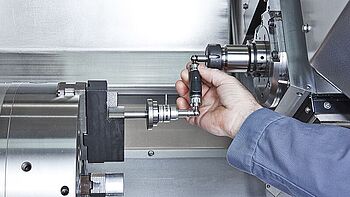 Laser measurement and circularity test
Inspection of all axes by way of laser measurement and the circular motion of the milling spindle by way of the circularity test.