CAD/CAM products
Our range of products to support your programming
TopSolidCAM
Increased competitiveness thanks to TopSolidCAM

TopSolidCAM is an easy to use, intuitive and progressive manufacturing solution based on the latest technological research in the manufacturing sector and developed with a view to ensuring timely application and utilisation of hardware resources for maximum efficiency.
It is designed for use in generating manufacturing programs for turning and milling machines as well as highly complex multiaxis machining centres. The integrated, precise and reliable simulation of the machine periphery ensures a fail-safe production process.
The software is fully open with respect to the market and customers thanks to the possibility of importing design data from third-party systems and editing them using the freeshape tool (e.g. in order to set and manage tolerances directly in the 3D model). TopSolidCAM comes with a host of pre-defined tools, high-performance cutting conditions and common machine models and post-processor bases as standard.
Our partner in developing this software is Evolving Technologies GmbH.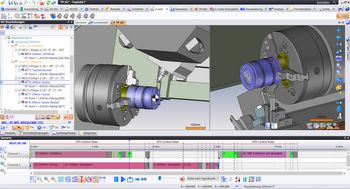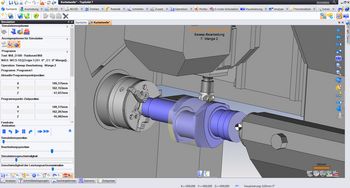 WFL GearCAM
A range of options for efficient gear production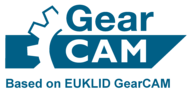 The software is extremely user friendly, as you can choose from a range of strategies for processing individual teeth. Cutting parameters can be taken from an integrated tool database. WFL GearCAM contains many functions for a wide range of gear types (especially for small batch sizes) and can be individually configured. Additional advantages include the reduction in cost due to the use of standard tools and the use of just one licence for all machines.
During complete machining, gears can be machined using a wide range of production methods. Gear hobbing on the MILLTURN is still covered thanks to the proven WFL FLANX cycles. The GearCAM programming software also provides excellent support with InvoMilling or end mill tools, thereby enhancing the MILLTURN's comprehensive gear offering. Your WFL specialists are happy to advise you on efficient machining methods.
Our partner in developing this software is Euklid CAD/CAM AG.