myWFL
All production data at a glance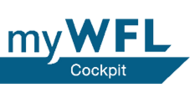 With the new myWFL operational data acquisition, you get a 24/7 overview and can exploit the optimisation potential of the smart factory.
Not only does the new software offer a transparent user interface, but it also improves machine utilisation.
All data from the production environment is collected, analysed and stored locally on the machine with the aim of increasing productivity. As a result, shorter production times go hand-in-hand with more effective organisation of smart factory processes. Your production data reports can be stored and generated at any time, either manually or on a regular timer.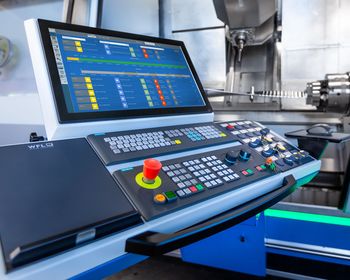 myWFL Cockpit
myWFL Cockpit is an operational data acquisition system that displays the machine state (e.g. productive, available or malfunction), performance (productivity and availability), modes of operation and override settings over time.
myWFL Energy
myWFL Energy is a potential extension for myWFL Cockpit and comprises a multi-functional energy consumption measuring device for measuring the electricity and compressed air consumption of the entire machine. This makes it possible to calculate and view current performance and energy consumption data over time as well as energy consumption per workpiece, for example in order to compare the overall energy use of different machining technologies.
myWFL Condition Monitoring
The Condition Monitoring cycle is used to ensure that processes are comparable, for example the shutdown process across all main axes in the working area or certain speed profiles of the spindles.
24/7 overview
Utilisation of the potential for optimisation of the smart factory
User-friendly display
Improvement of machine utilisation
Collection and analysis of all data in the production environment for increased productivity
Shorter production times and more effective configuration of smart factory processes