MACHINE MODIFICATION
Depending on your demand
Regardless of how you want to upgrade or enhance your MILLTURN, with all the options available here, we will be able to modify your machine according to your needs.
MILLTURN – state of the art
Enhancing production options
Optimising production workflows
Further increasing productivity
Upgrading components and functions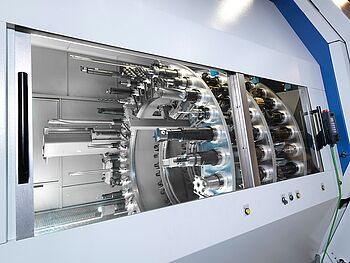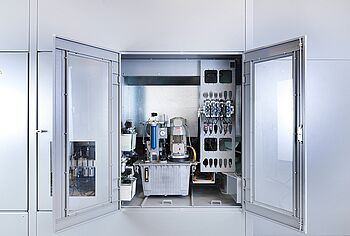 We work with you to jointly develop sensible modifications for your MILLTURN to meet the new requirements on your machinery.
Renovation of controls and drives (including control cabinets)
Retrofitting, converting or upgrading electrical and mechanical components (pick-up magazine, measuring probe, NC drive, etc.)
Enhancing machine functions
Enhancing tool magazines
Lighting upgrades (Ergonomic Light Concept)
Further increasing the productivity of your MILLTURN through tailored automation measures in terms of delivery and extraction systems for your workpieces. We offer machine modifications tailored to your automation plans.
Machine modification for:
Gantry robots
Articulated robot in front of the machine
Pallet transport systems
Interpellate your inquiry to:
Mr Franz Schön
WFL Manufacuring Solutions
Tel.: +43 732 6913 - 2697