TELESERVICE
100 MBit/s - Faster than any Technician
Teleservice enables our service technicians to communicate with your MILLTURN via the internet. It is possible to determine the machine state, query messages displayed, edit programmes and perform software updates. This means that any problem can be pinpointed as quickly as possible and be resolved online. Precise diagnostics via Teleservice means that any deployment of service technicians on-site can be optimally prepared in advance.
In order to use Teleservice, the corresponding software must be installed on the machine. The encrypted connection is established online and via proxy server. If the machine is still under warranty (standard warranty or warranty extension agreement), the free use of Teleservice is included.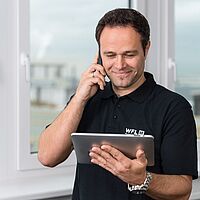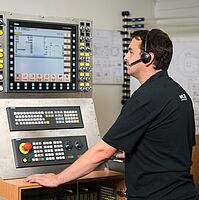 ALWAYS AT YOUR SERVICE...
Service Hotline:
+43 732 6913 5000 I hotline(at)wfl.at I Spare Parts: spares(at)wfl.at